The world of B2C commerce is constantly reinventing itself. Physical shop, e-commerce, phygital, web-to-store, collect & go, ship-from-store, m-commerce, v-commerce, social selling… The number of sales channels and media that a brand can use to develop its business is constantly increasing.
In our previous article, we talked about this multiplication of channels and the different ways to exploit it for your business. But what are the benefits and logistical challenges of the omnichannel approach?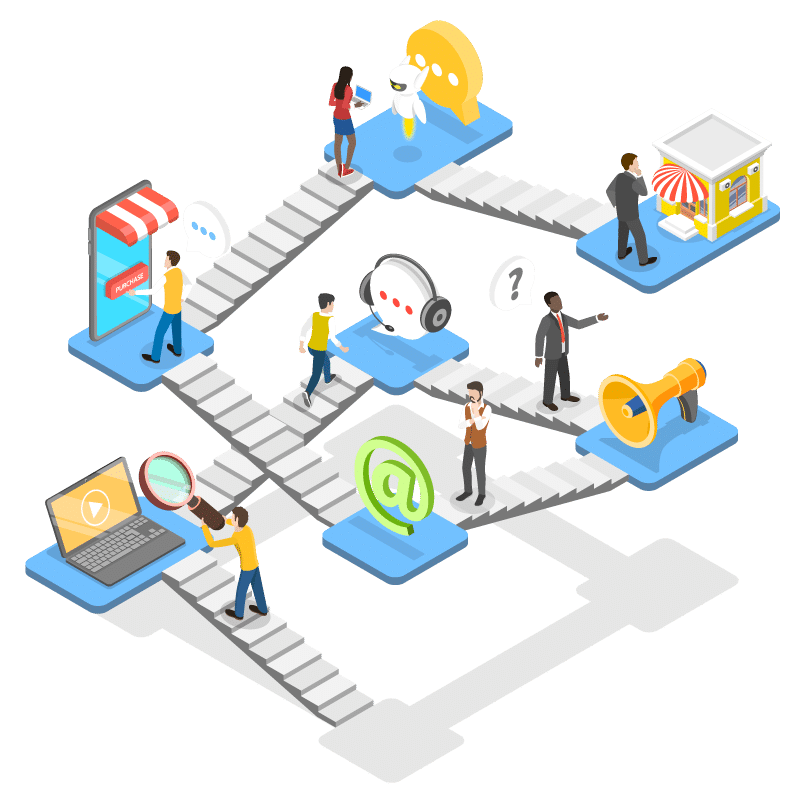 The benefits of an omnichannel strategy
The most obvious benefit of an omnichannel strategy is to increase your sales. The more acquisition channels you develop, the more likely you are to convert prospects into customers and reach a wider target audience.
Moreover, this type of strategy also allows you to offer a diversified (but uniform) experience to your customers. Each person, using their preferred channel, can buy your products directly from the platform they are on. There are barriers and no friction, which leaves room for spontaneous and impulsive purchases.
Another advantage not to be overlooked is that the multiplication of channels proves your digital credentials. You gain credibility by demonstrating to your prospects, customers, partners and even your competitors that you have mastered the various digital tools, that you are up-to-date and at the cutting edge of technology.
The logistical challenges
1. Collecting data
Data is a central asset for any successful marketing strategy, but it must be used efficiently. With a multi-channel sales strategy, data comes from different sources and is more complex to centralise and process. Increasing the number of channels brings more risks of error and challenges related to security and confidentiality. In addition, the reliability of your information is a major issue.
For optimal data governance, you will, therefore, need a suitable information system that is able to standardise your data and use it in an automated way.
2. Managing inventory
Increased sales also mean increased storage space requirements and more challenging inventory, promotion and restocking management. You need to be able to keep your inventory up to date in real-time across all your channels.
To do this, all your tools must be integrated with each other. Your management software must be able to take into account the multitude of channels used by your company. In addition, you need to know your audience and be able to analyse and predict their behaviour in order to offer them good stock management and visibility of the items available on each platform.
3. Ensuring the delivery of orders
Consumers are very demanding and expect fast delivery times but at a reduced cost. Therefore, in addition to managing orders that flow in from different channels, you need to be able to ensure that the order is shipped promptly. Good tracking requires a streamlined process.
You need to anticipate overseas shipments and offer different delivery methods to ensure agile user satisfaction. For example, click & collect, drop-off, or home delivery are the most commonly used methods.
Finally, be aware that an efficient and transparent return policy can build customer loyalty. Indeed, many Internet users are in the habit of ordering the same item in several sizes or colours in order to send back the ones that do not fit. Returns management is, therefore, an integral part of the overall customer experience and should also be optimised on every channel.
In conclusion, with the right tools and a thorough grasp of the digital world, you can really stand out from your competitors and use cross-channel as a powerful tool to develop your business.