Most business leaders are well aware of the importance of a multi-channel strategy. But if you want to make the most of online commerce, your online presence should not be limited to the marketing department alone.
Are you targeting your prospects through their preferred channel? Today's users want an enhanced experience. Your role is to be in the right place at the right time, with the right message.
Social shopping allows you to offer products or services directly from social networks.
This process encourages your prospects to make an "impulse" purchase when they are won over by your offer. This increases the likelihood that your marketing efforts will have a real impact on your sales.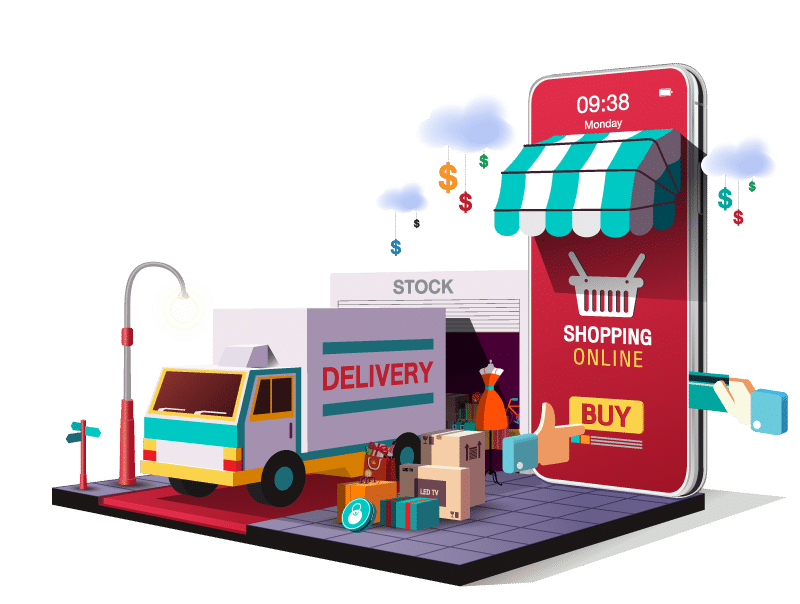 Offer a unique customer experience
With social shopping, also known as social commerce, the entire shopping experience, from product discovery to payment, takes place on a single social media platform. Currently, applications that enable social commerce include Instagram, Facebook and Pinterest.
Shopping on social networks makes the customer experience much more interactive than traditional e-commerce.
Imagine for a moment: your prospect is browsing on Instagram and comes across one of your posts featuring a specific product that they instantly like (love at first sight!). They scan the comments and are quickly convinced of the quality of the product in question. They then see a "buy now" call-to-action offering them the opportunity to buy and pay for this item directly from the application. As soon as the purchase is complete, they can continue browsing on the social network.
Remove the friction from the customer journey
Thanks to social shopping, the buying journey is considerably simplified: see, click, buy. This removes any obstacles that the consumer might have encountered if they had to switch from one platform to another to make their purchase.
In fact, every click is an opportunity for a potential customer to change their mind. If they have to go from your advert to your website, add the product to their basket and fill in their credit card details, these are all steps where you risk losing their attention.
Eliminate these unnecessary steps and put shopping at the heart of social networks.
Get to know your users
Not only does social commerce speed up the transaction process , it also offers a great way to gather useful information.
By making your catalogue available to consumers on social media, you also give them the opportunity to tell you what they like and dislike. And to top it all off, you get clear data on your customers and have the opportunity to chat with them through comments or direct messages, so you can offer them a personalised service.
Finally, with the incredible wealth of customer data available on social networks, you have an excellent opportunity to fine-tune and target your advertising.
Don't wait any longer to offer your prospects the opportunity to purchase your products or services at any time on their favourite social network !