In our previous article , we talked about the growth of mobile commerce in recent months. Shopping cart abandonment, the notorious scourge of e-commerce, has always been the number one enemy of online sellers. In order to avoid jeopardising the profitability of your acquisition investments, it is important to pay particular attention to the cart abandonment rate, especially by implementing a fast, simple and intuitive checkout process.
The most important step in the purchase process is obviously the purchase itself, i.e. the payment. When the user confirms the purchase and is redirected to the payment interface, the next few seconds are decisive. If the payment methods offered do not suit them, if they have the slightest doubt about the reliability or security of your site/app, or if the page does not load fast enough, they may well turn back and never proceed with the purchase.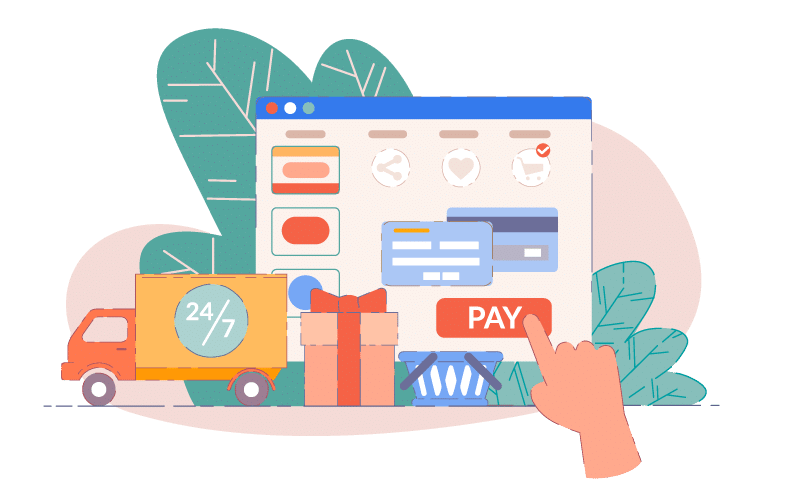 Mobile payment methods
Internet users are now used to managing their various banking operations directly from an app and they have full confidence in their smartphone to replace their bank card when it comes to making payments or investments.
To take full advantage of this trend, brands need to offer them payment methods that they are familiar with and trust, such as:
PayPal,
Itsme,
Fingerprint identification,
Redirection to their banking app,
Deferred bank transfer,
Immediate payment by Bancontact or credit card by entering your bank details directly on the payment page,
QR code.
Security and data protection
To sell through M-commerce, you must ensure that you meet the security requirements of the regulations, but also the requirements of your customers. Indeed, the ultra-simplification of sites and applications for users, making them as user-friendly as possible, must not be done at the expense of security, particularly with regard to banking information and personal data.
Regular checks are needed to ensure that no weaknesses or attacks jeopardise the security of your customers' data.
User reluctance
If many people have abandoned their shopping carts at the login stage, this may mean that they do not want to register on your interface and enter their personal data. In this case, why not offer them the opportunity to log in via a social network or via their Google account?
Another option is to give them the opportunity to order via "guest" access. You will lose useful data about your customers, but you will increase their conversion rate.
By following these M-commerce best practices and developing an effective marketing strategy, you will drastically reduce your customers' shopping cart abandonment rate and improve your ROI.
Want to launch an M-commerce project? Let's talk about it!