Escape 60′ Chrono
E-marketing / E-shop / Website
Escape 60′ Chrono is a brand new Escape Game located in Waterloo. Ready to put on your detective costume? 3 puzzles await you in 3 equally mysterious environments. You have 60 minutes to escape from one of the enigmatic rooms carefully designed by Chantal, the investigator of this wonderful family venture.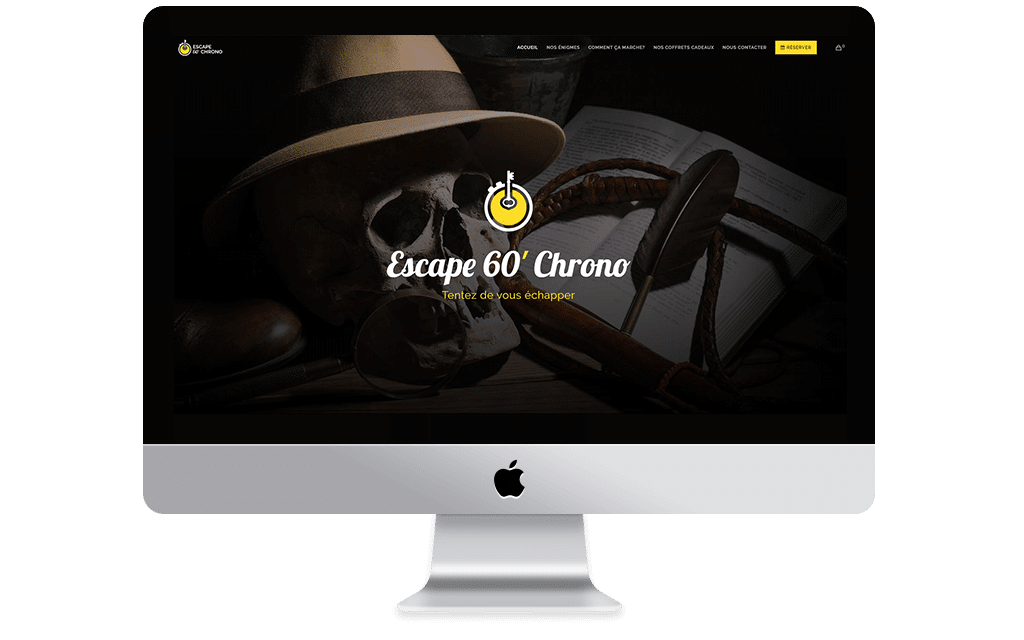 60 minutes of mystery
For Escape 60′ Chrono, DJM digital developed an e-commerce site that plunges you into an intriguing and mysterious world. Users can choose from 3 puzzles, each with specific time slots. Once they have chosen their puzzle, all they have to do is book and pay online! Escape 60′ Chrono also offers gift boxes to delight those who love this kind of adventure.
After the website went live, we also set up a Google Ads campaign to boost the visibility of this brand new activity. After a few weeks of campaigning, Escape 60′ Chrono recorded dozens of bookings and even decided to open on Sundays to satisfy the demand of its many customers.
Super happy with the service and the team, always very available and reactive. Thank you for your time.
Chantal van Hoey
- Escape 60 Chrono