Sensorade
Sensorade is a company that specialises in the manufacture of micro-sensors for the aerodynamics sector. This Belgian SME can boast that it is the only company that can supply such small sensors without reducing their capacity or resistance.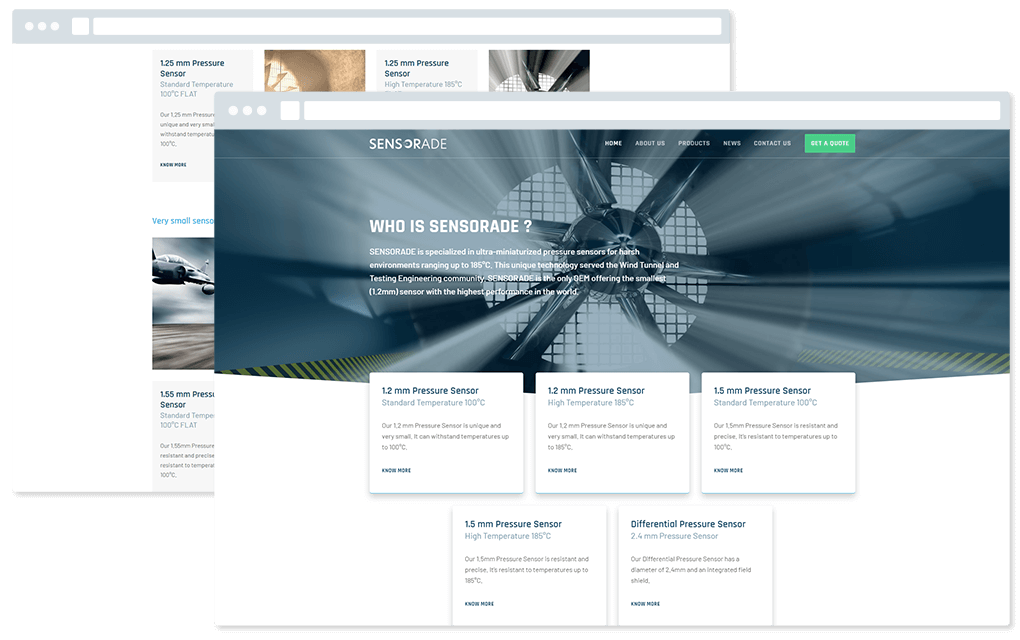 For Sensorade, DJM digital provided:
Study, analysis and audit of the project,
Digital graphic identity,
Ergonomic website adapted to all screen resolutions,
Hosting for the site.
Your digital partner since 1999