Real
Real is a family story. Since its creation in 1946, the company has continued to grow and offer an ever-expanding range of cheeses and dairy products. DJM digital has had the opportunity to participate in the evolution of Real by supporting it in its digital strategy.
Mission
Modernise and digitalise an extremely traditional sector
Facilitate order taking and management
To increase the level of service thanks to a real added value
Optimise processes
Solution
A showcase site in REAL's colours to present their services and tell their story
An e-commerce site for B2B customers to take orders
An in-house mobile APP to support the work of sales staff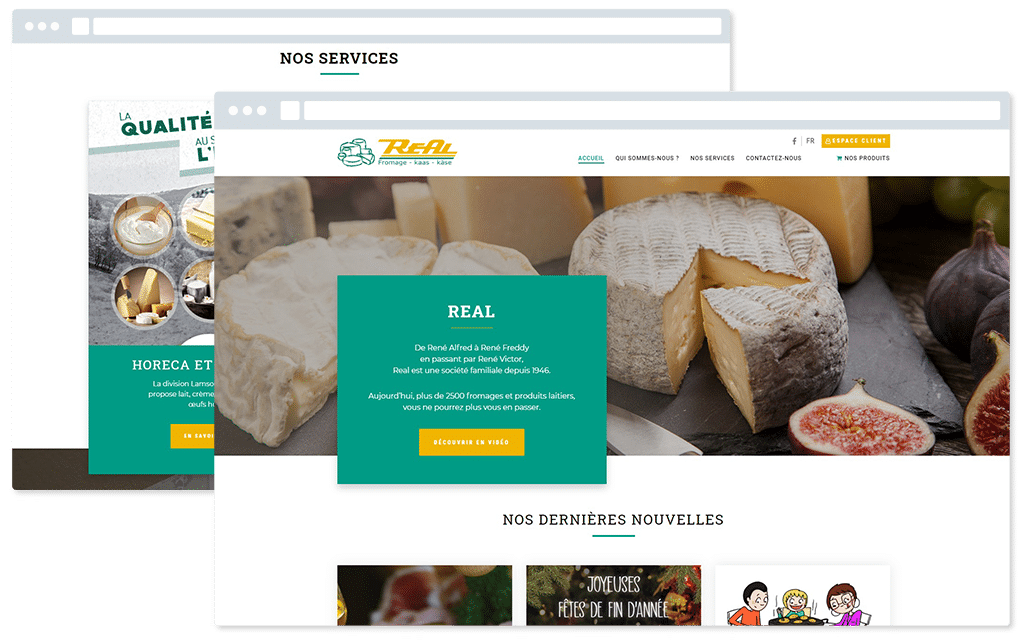 REAL.BE
For REAL, we developed an online WordPress website with their graphic identity, their history and their values. It allows visitors to discover the Real brand in an authentic and colourful environment. Of course, it has a direct link to their new e-commerce space, designed to facilitate the ordering process for customers of this large food wholesaler.
SHOP.REAL.BE
2019 was the year of the redesign of Real's e-commerce site. The ideal opportunity to update itself to offer an optimised user experience. Today, Real's customers can log on to an ergonomic and uncluttered interface to place their orders in a few clicks. In addition to new products, the latest promotions and countless categories, B2B users will find everything they need to place an order quickly.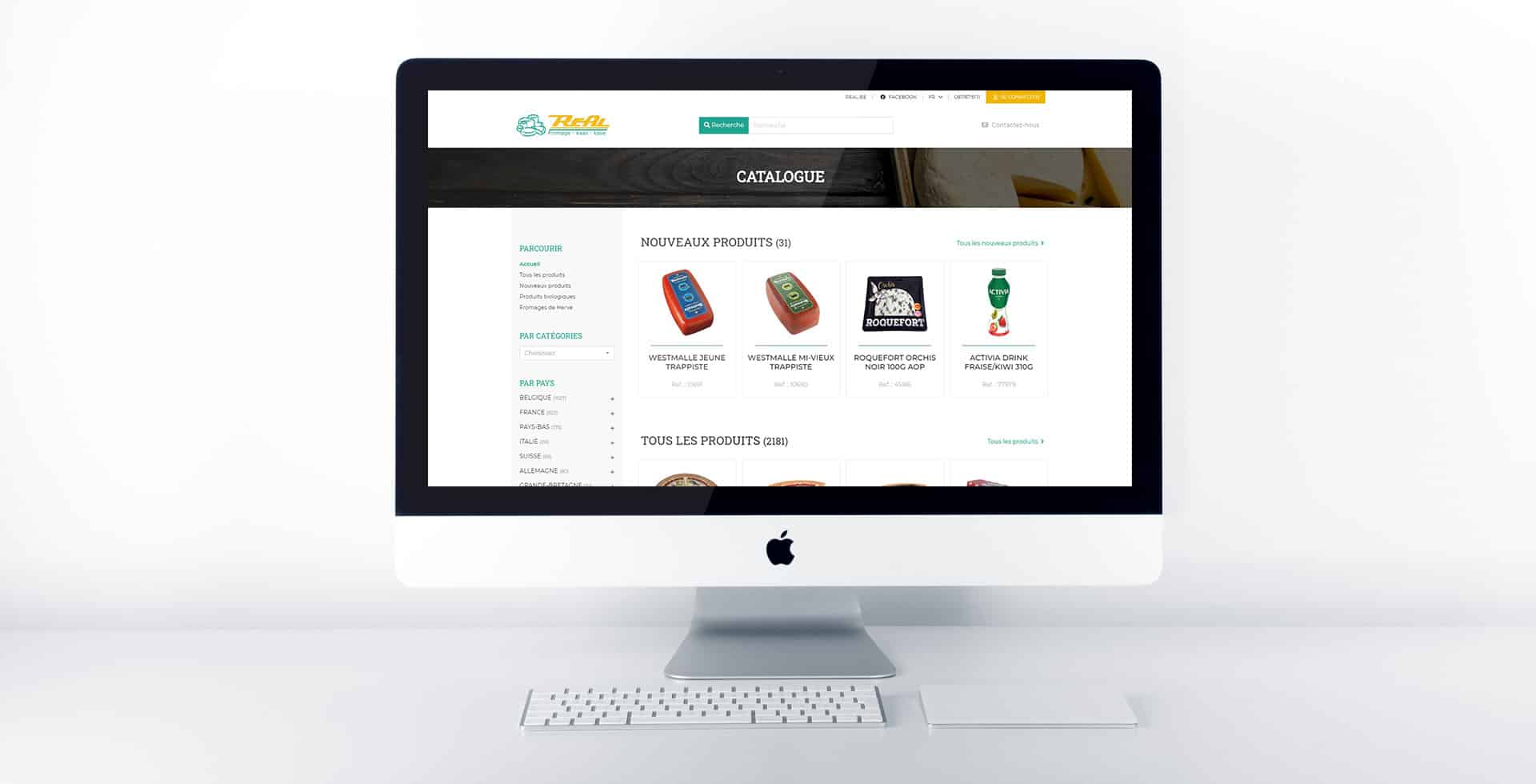 Your digital partner since 1999