Faced with ever-growing communities, product content is becoming an indispensable strategy for brands.
What is product content?
The term product content refers to the process of creating detailed and explanatory content about your products for your customers. This content is not intended for advertising purposes, but for information purposes. This approach aims to help the customer to choose and use the product, which will usually result in a purchase (directly or later).
Origins of product content
This concept emerged at the end of 2019 in France. Daniel Bô, the CEO of QualiQuanti, originated it. However, the practice itself has existed since the beginnings of e-commerce. Indeed, companies were already trying to optimise the performance and conversion power of their product pages long before this strategy was given a name.
Brand content, product content or product sheet?
You have probably already heard of "brand content". This principle includes emotional brand content (entertainment), informative content (inspiration and loyalty) and "help" content, which responds to user requests. It is in this last category that we find product content. In short, product content is a form of brand content focused on the product and its context of use. Be careful not to confuse product content with a classic product page. In the context of product content, one goes far beyond explaining the features of a product and stating its price. Several elements can be included, such as photos, videos, opinions, comparisons, advice on use, interactive visuals, etc.
In summary, product content brings together all the techniques aimed at informing and persuading the user in order to convince them to buy your product.
The advantages of product content
Adopting a product content strategy offers many advantages:
1. User experience
Internet users are increasingly accustomed to navigating on "responsive" sites that offer an optimal and pleasant user experience . When they are looking for information about your products, it is imperative to offer them an experience at least equal to what they expect and to provide them with the information they need. Make the difference with an information-rich, clear and engaging product page.
2. Deliberation and trust
With product content, the web user enters into an active process: they examine, compare, and select products. Moreover, quality product content inspires the customer's confidence because they can examine the product from all angles, zoom in on the materials and finishes and thus avoid any unpleasant surprises!
3. Product ownership
Product content also offers a pre-experience of the product. Depending on what they want to buy, some people may still be reluctant to order online because they prefer to try the product beforehand. For this reason, the product page must become a rich and innovative multimedia digital space. This space replaces the role played by advertising, packaging, the catalogue, word of mouth and the physical point of sale, thanks to simulations, expert testimonies or explanatory videos.
The website and the product page have become a major point of contact in the buying process and a key source of conversion.
How can I optimise my product pages?
1. Be specific
Firstly, it is important to provide key information that will influence the purchase decision. For example, precise information on the weight or size of the product. This information should be presented in a fairly visual way.
2. Help the customer to think about it
Next, you need to help the customer pre-experience the purchase. They must be able to project themselves into the product and have the feeling that they have already tried it or touched it. You need to give them a situation.
3. Stay objective
A product page must be practical, rich and aesthetic. You must therefore use your creativity, but without distracting the consumer from the essentials. The aim is to show the characteristics and use of the product in the best possible way and most pleasant way.
The content should therefore be lively and interesting. It should also reflect the image of the brand and be consistent with it, while remaining objective. For example, a brand page will be more colourful and will play on the customer's emotions, while the product page will be rather sober, in order to go "straight-to-the-point" and present the intrinsic qualities of the object. Generally, the different colours, similar items and accessories corresponding to the product will also be indicated.
4. Guide the customer
Finally, your product page should support the use of the product and, in particular, guide the consumer through their first steps after their purchase.
Some examples of successful product content
Decathlon has innovated in the area of product content by proposing hyper-complete product pages, containing videos showing the product (in situ), technical information, the composition of the product, advice on use, customer opinions, etc. For example, here is their presentation of a Queshua tent .
Nike offers Internet users a 360° interactive 3D viewer, this gives them the ability to turn the shoe they want to buy upside down and zoom in on every detail.
Another example of innovation using technology is virtual reality fitting. Many companies have already opted for this type of product content, particularly in the fields of eyewear sales, make-up and hair colouring.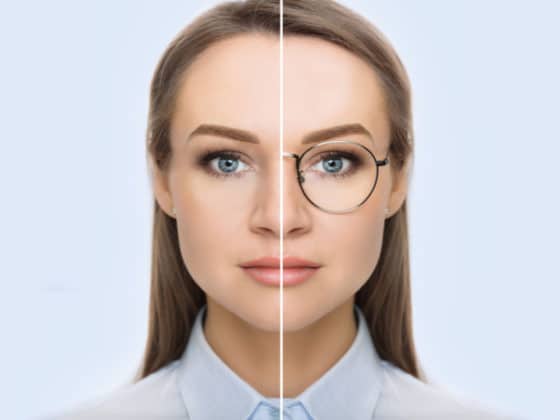 Your digital partner since 1999