Visé Diesel
Since 1965, Visé Diesel has specialised in injector and injection pump repairs. As their name suggests: diesel engines hold no secrets for them!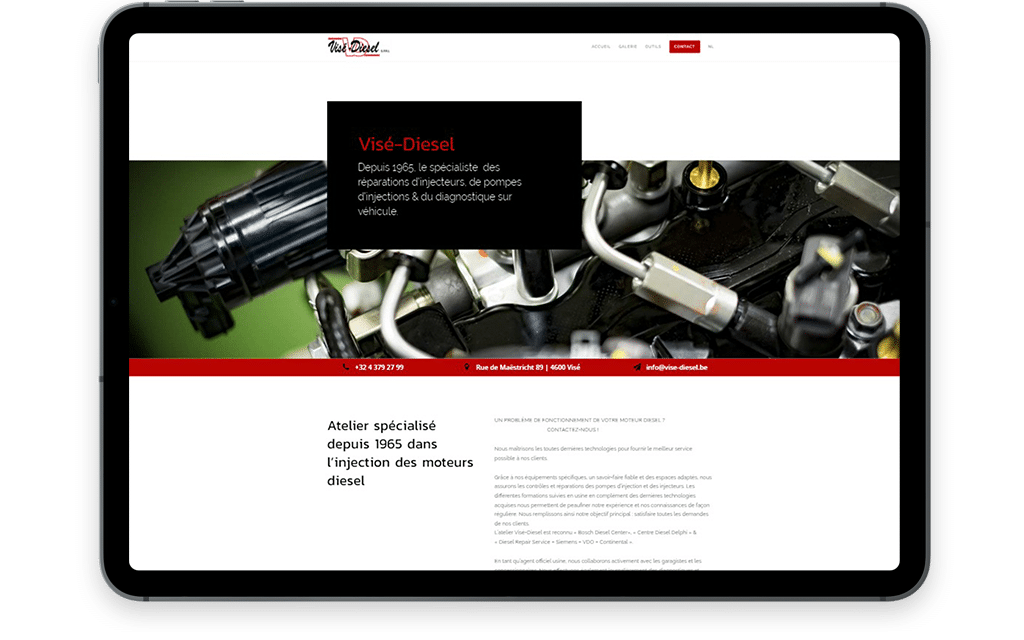 Website vise-diesel.be
Concerned about its e-reputation and aware of the importance of an efficient website, Visé Diesel decided to entrust us with the redesign of its digital showcase. Together, we opted for a one-page site that brings together all the information needed to present the establishment to its visitors: simple, uncluttered and effective.
E-marketing campaign
In addition to a technically and graphically up-to-date website, Visé Diesel also chose to use a Google Ads campaign. Since the launch of its new website, we have also been responsible for publishing various advertisements in its catchment area in order to attract new potential prospects.
A job well done and followed up our requests with the professionalism we expected.
Thierry Ligot
- Patron de Visé Diesel