While the digitalisation of companies continues to grow, very few of them can really claim to have reached digital maturity.
In the current context, however, a trend has emerged: the most advanced companies in digital transformation are the most resilient in times of crisis. Moreover, increased competition in most sectors is creating a sense of urgency, and the most mature companies will be the ones to win the race.
Do you think you have reached digital maturity?
At DJM digital, we know that the digital world is constantly evolving and that will not stop! That's why we don't see digital maturity as a (tangible) finish line that you can reach, but rather as the horizon that you can strive for but never really touch. In short, as the digital world grows, companies must reinvent themselves, again and again, in order to remain competitive and successful.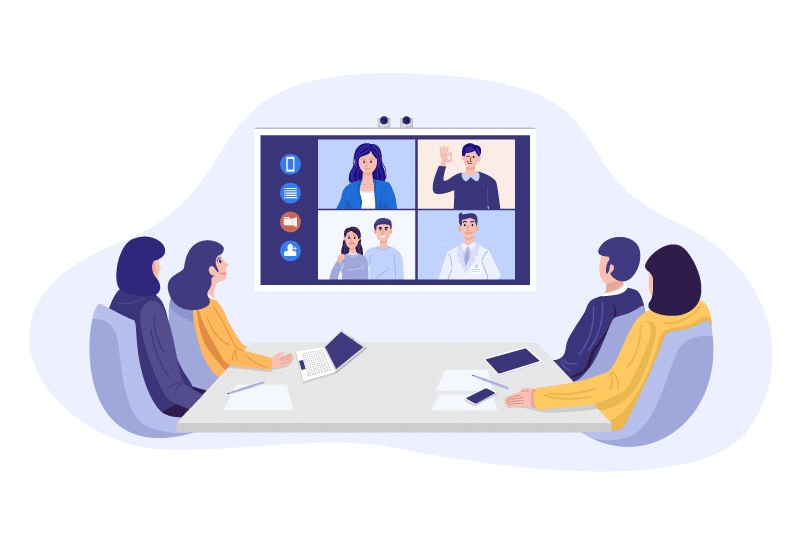 Choose a flexible management style
Our first tip for increasing your digital maturity is to prioritise agile processes. The more flexible you are, the faster you will be able to react to changes in consumer habits and adjust your strategy to keep your ROI constant.
In addition, you need to ensure that your strategic teams work together with a common vision and goals. Break down your departments and remove barriers to make room for collaboration.
Create a test & learn culture
Secondly, in order to be able to react in real-time, we recommend that you create a "test & learn" culture. It's important to set ambitious long-term goals, but you also need to test and refine your action plan to achieve them.
To do this, your best allies are KPIs and automisation. Collect the necessary data, draw conclusions from it, and finally automate the processes for better efficiency. This strategy will allow you to create a high added value for your customers, as you will, thus, meet their real expectations.
Move from multi-channel to omnichannel
Are you exploiting the full potential of your business? Are the tools you use appropriate, and do they allow you to achieve your goals? Are all your touchpoints with consumers optimised, consistent and complementary?
Our third recommendation is that you use the right technology processes and an omnichannel approach that provides a smooth and engaging user experience. To do this, you will need to unify your data and integrate it across all your channels in order to mobilise all your resources to serve the customer.
Develop your skills
Finally, the race to digital maturity means regularly updating your company's skills. Continuous training of your employees is one way to do this. Moreover, it promotes well-being and a sense of accomplishment for each individual and encourages productivity.
But skills can also come from partnerships with various service providers. In this case, it will be essential to find a good balance between internal and external skills, as well as good management of the different ways to access resources.
In conclusion, reaching a higher level of digital maturity requires strong organisational coordination and management support. Create a corporate culture where everyone contributes and collaborates to address common challenges. Above all, use data responsibly and optimally across all your channels.