User-Generated Content, or UGC, is what businesses get from consumers who willingly post photos to document their experience of a product or service. Anything you see online, including testimonials, reviews, feedback, social media content, blogs, videos or images, can be part of it.
Consumers have always valued the principle of customer reviews and recommendations. UGC is its evolved version. When customers report their experience of products and services on social media, it works as large-scale word-of-mouth for brands. UGC, therefore, acts as a vehicle to speak on behalf of a brand through its customers. The content that is created by users is the most authentic and trustworthy content that can be found online since it is not the brands that are advertising themselves, but their customers.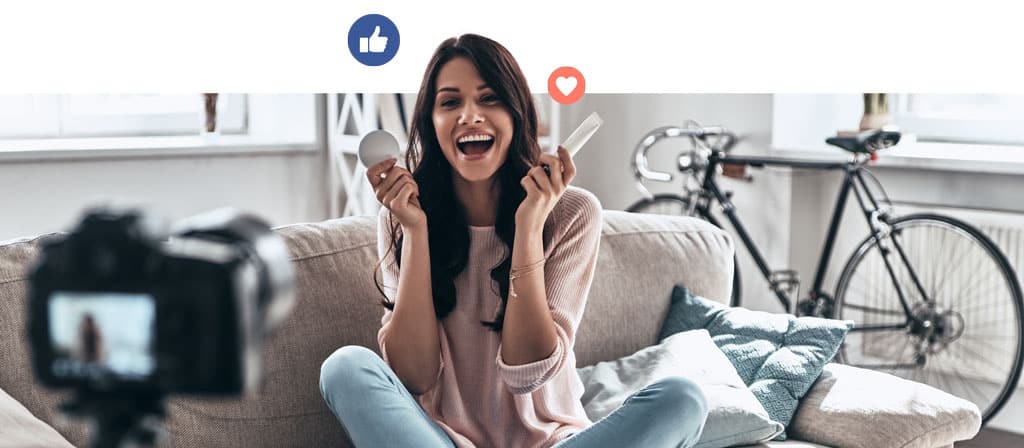 Why should you let your customers create content for you?
The main reason you should encourage your customers to produce content for you is that around 93% of consumers refer to user-generated content before making a purchase. But that's not all: there are many benefits to this type of strategy, both for users and for businesses.
Benefits for consumers
Customers trust other customers. This means that users can easily subscribe to the content created by their peers, as it provides them with valuable information. This information also reduces the time it takes to make a purchase. Users rely on people who have already experienced the product or service and therefore do not need to search for as much information as before.
Therefore, if a brand does not meet their expectations, consumers can easily switch to a competing brand.
The benefits for brands
Your satisfied customers are your best ambassadors. Communicate your brand values through customer stories. Many users post content on social media to share their real-life experience with your brand's products and services. By speaking to your audience in a fair and authentic tone, UGC communicates your brand values in a way that no other advertising content could.
Since customers trust other customers, incorporating consumer-generated content into your marketing strategy will help you tap into this psychological factor. Their testimonials and feedback provide social proof that leaves a lasting impact in the minds of your future customers.
Examples of user-generated content
Doritos UGC campaign
The brand asked its Canadian customers to post photos of their "hot selfies" taken while eating "Doritos Roulette", the latest flavour in their range. The campaign proved to be an effective publicity stunt thanks to people playing along and posting their photos and videos using the hashtag #BurnSelfie. In short, marketers let users "put on a show" for them without spending a fortune on advertising campaigns.
The Coca Cola example
In 2011, Coca Cola also distinguished itself with its innovative UGC strategy. By printing customers' names on Coke bottles and cans and encouraging customers to post selfies with their personalised bottle or can, the company created a buzz. Thanks to this "Share a Coke" campaign, the brand's turnover increased by 2% that year.
GoPro, social networks powered entirely by users
If you go to the brand's Instagram or Facebook profile, you can find many photos and videos made by users with the famous onboard camera. In addition, GoPro has revolutionised UGC with a stunning #milliondollarchallenge campaign. In order to promote their latest model, users uploaded their videos, and the selected winners shared $1M. This campaign showed how brands can build strong relationships with their customers by valuing their content.
In conclusion, UGC is a must-have strategy! Emerging as the perfect marketing tactic , user-generated content influences purchase decisions to a far greater extent than branded content and generates many two-way benefits for brands and their customers.
Your digital partner since 1999