Social networks play a crucial role in any digital communication strategy. The real challenge? Understanding and taming the algorithms to win the race for visibility. These algorithms are constantly evolving to better satisfy the user experience. They filter and classify posts in order to offer relevant and personalised content to each user.
The use of paid advertising packages is one way to limit the influence of these algorithms. But is there a way to optimise the natural referencing of your content? Yes, by understanding the workings of this artificial intelligence, it is possible to adapt your digital strategy in order to offer content with a high rate of engagement and in line with your target's interests.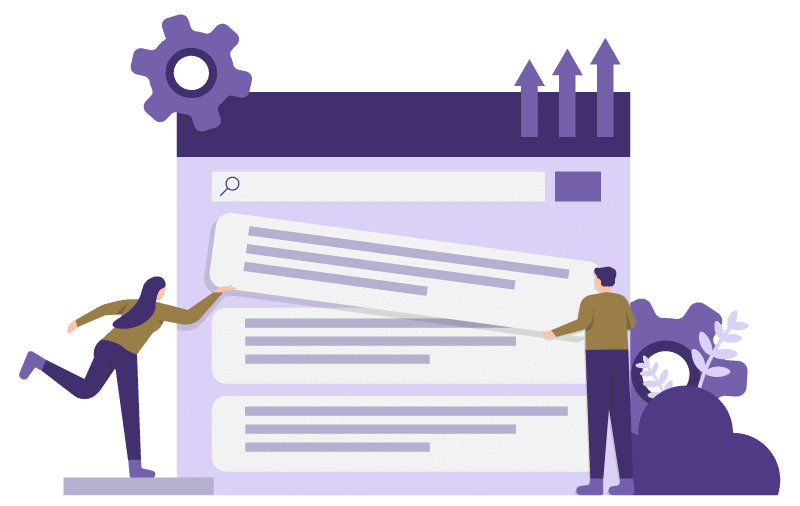 How do the algorithms work?
Using machine learning models, they make predictions about the relevance of content to a user's behaviour. In general, they are based on the past interactions of each user. However, other factors come into play, such as the time spent interacting with a post, the diversity of the content or the date of publication.
Retention rate
The social networks TikTok, Facebook and LinkedIn attach great importance to increasing this rate. That is why they favour qualitative content that encourages subscribers to continue browsing their platform.
Engagement
To feed the users' news feed, the algorithms of Instagram, Facebook and LinkedIn, are mainly focused on engagement which includes: check-ins, shares, views, likes, comments etc…
Virality
TikTok's "For You" algorithm does not take into account the popularity of the creator's account but rather the ability of the content to go viral. This is based on the re-watch rate and completion of the content.
Interactions
In the "Explore" tab of Instagram, posts are suggested based on content that has generated interactions in the past but also based on who the user follows. The aim is to offer them new content that is always in line with their interests.
Where are these algorithms heading?
Since customer experience is a priority, social networks want to be transparent with their users by providing them with news feed customisation features. This makes it possible to report undesirable content but also to learn more about the reasons why a post is suggested to them.
And contrary to what you might think, likes and comments carry less weight today than they used to. In fact, the most important indicators for the algorithms are:
Registrations
Shares
Number of views
Comments
Likes
Thus, each social network has its own specificities, but on the whole, they all tend to offer interesting and topical content chosen according to the engagement generated and the most significant interactions.
What are some tips for increasing the reach of your posts?
Regularity is essential, so you need to create an encounter with users based on when they are active. To do this, it is possible to plan posts using an editorial schedule. In addition, focusing on a qualified audience will ensure interaction with your posts.
It is also important to offer diverse and engaging content, such as videos. The use of effective copywriting techniques and keywords corresponding to the content of the post will also encourage interaction.
Finally, the reactivity of the response to comments/messages is taken into account by the algorithms; therefore, this is a point to which you should also pay attention.
By applying these tips to your current digital strategy, you will increase your chances of creating important links with your communities. Note that it is essential to constantly monitor these algorithm updates and digital trends. Take a proactive approach and anticipate opportunities!