An increasingly disruptive approach to marketing
Most business leaders and marketers are aware that artificial intelligence is becoming omnipresent in our lives. Furthermore, many agree that AI can be extremely effective when it comes to personalising their company's online communication.
Indeed, artificial intelligence allows marketers to optimise their advertising campaigns to reach the right customer, at the right time, with a message tailored to their preferences, thanks to smart data .
However, few executives really realise the multitude of possibilities that artificial intelligence offers! Although it has already revolutionised the digital marketing sector , it is still largely unexploited in the 'traditional' channels. And yet, AI could well change the way we communicate offline !
How can AI improve your offline communication?
A customer's buying journey should include all the points of contact that the customer has with your brand. This doesn't only include digital channels! Offline marketing remains important if you want to stay in constant contact with your customers and prospects (and even more so if your target is not totally connected).
But "offline" is not synonymous with "static"! Using machine learning to personalise the content of your non-digital media will therefore give you a definite competitive advantage.
For example, the company Blancheporte understand this! This company has decided to personalise its paper catalogues thanks to an algorithm that determines which specific products are worth recommending to each customer.
These catalogues thus include several fully personalised pages, including the cover page with the customer's name on it. The discovery continues with pages featuring items that they might like, and even editorial content such as their horoscope!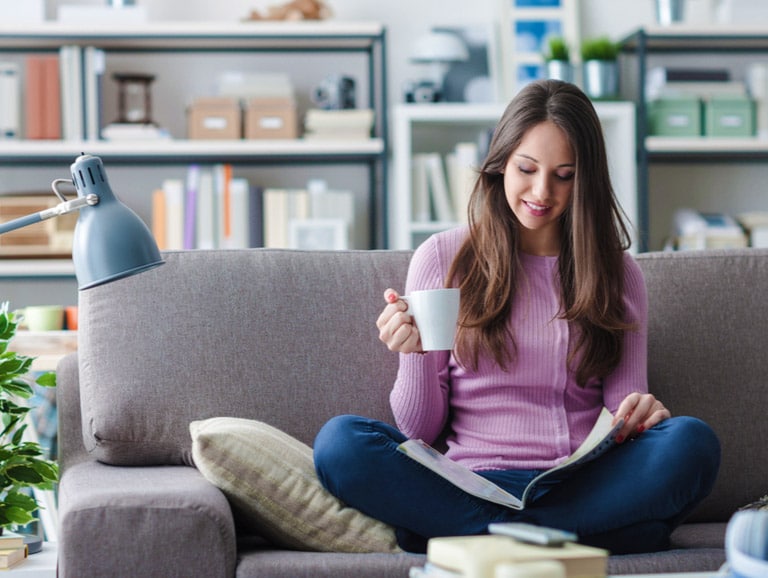 The goal here is to get customers to visit the brand's website. For example, they can take a quiz and then get the results online. Blancheporte then offers them inspirations for looks that match their style.
And that's not all! The customer experience is complemented with QR codes, which allow readers to find their favourite products instantly on their smartphones. In addition, this will then contribute to the collection of data resulting in the conversion tracking , in order to monitor and measure the effectiveness of this catalogue personalisation project.
In total, Blancheporte generated 1.6 million specific product recommendations, which enabled them to send a personalised catalogue to 50, 000 different customers. These recommendations were determined by using data history collected over several months. The analysis will consist of comparing the behaviour of these customers with a sample of the same number of customers who received a "classic" catalogue.
Artificial intelligence makes it possible to humanise the relationship with the customer
Contrary to what you might think, AI can actually be used to personalise and therefore humanise contact with customers and prospects, by giving them a feeling of intimacy: each customer is addressed individually with personalised content.
The customer relationship thus becomes adaptive. The company becomes a "personal shopper" for each of its customers and this helps to create close ties with them. We are fortunate to have a lot of data at our disposal today. We already use it to optimise digital communication, but why not also use it for communication via traditional media?
Improving the user experience should no longer be limited to online browsing. Showing your customers that you understand their needs is also possible offline. This strategy will bring continuity and synergies with your online communication. So opt for an omnichannel strategy and make sure that every point of contact the customer has with your brand is consistent with the others.