Blue Velvet Home
Blue Velvet Home is a young company that has launched into the online market for all kinds of decorative objects. They called on DJM digital to advise them on the choice of technology and the implementation of a reliable and secure e-commerce site.
After accepting our quote for the creation of a WooCommerce site with a clean and sophisticated design, DJM digital quickly started on the project…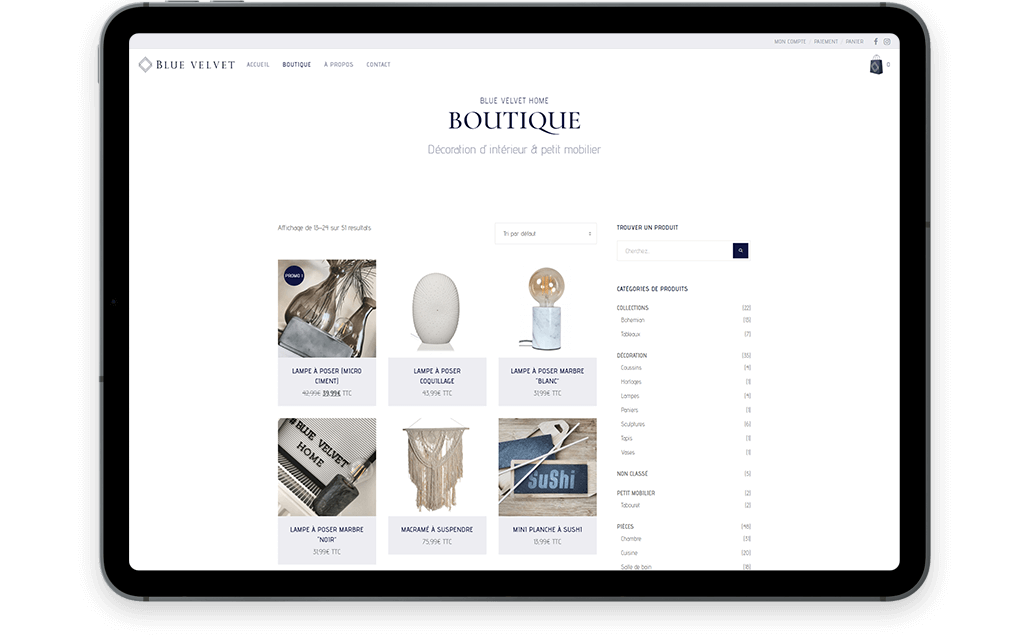 For the Blue Velvet e-commerce site, DJM digital carried out:
study, analysis and audit of the project,
a secure, responsive design site,
ergonomic e-commerce, facilitating the user experience,
parameterisation of the delivery and payment modules,
assistance with product encoding,
hosting of the site.
Our website www.bluevelvethome.com is as we wanted it to be, and every time we asked for a change, we got it within the day . We are so happy with their service that we have decided to collaborate with djm on a long term basis for the e-marketing part. If you are looking for a team that listens to you, is available and reactive, we can only recommend djm digital to whom we simply say T H A N K Y O U …